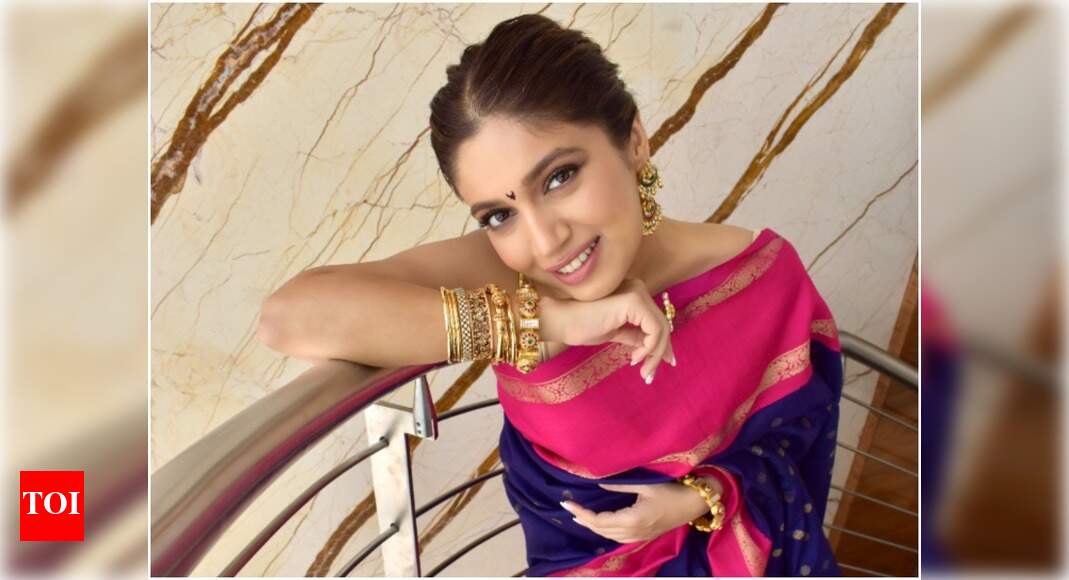 While the festivities this year have been mellow,
Bhumi Pednekar
has found a way to brighten up things. This
Diwali
, the actress has decided to turn to her mother's wardrobe to dress up for the festival. "I have been on the path of sustainability for some time now. Shopping is something we generally associate with Diwali. However, this year, I thought that let me shop from my mom's wardrobe, instead of bringing home something new. I will source a sari from her collection, style it and wear it for Diwali," says Bhumi.
Emphasising on the importance of upcycling and recycling, the actress says, "I have been talking about it for months now. In fact, for some of my professional commitments, too, I have been reusing things from my personal wardrobe. I want to break away from this notion that as an actor, I shouldn't repeat my clothes. It's a dated and silly idea. There is no shame in reusing the same outfit. I will perform the Diwali puja wearing my mom's sari. Even my sister wants to wear one of her saris. My mom has an enviable collection; she's yet to show us all of it."
In the Pednekar household,
Laxmi puja
will be performed in the morning. Among the traditional delicacies,
kheer
,
laddoos
and
karanjis
will make it to the festive menu. Bhumi shares, "The Diwali menu depends on mom's mood. My sister enjoys cooking, while I am into desserts. I doubt we will get anything from outside. This is the first time in our lives that we are celebrating festivals like this."