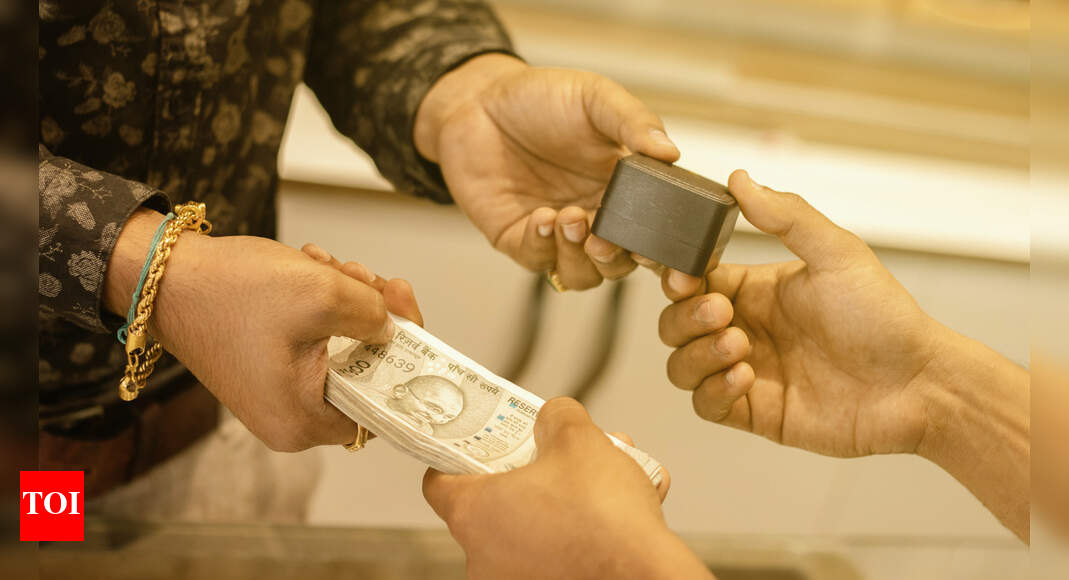 Buying jewellery has been part of our culture since all of us can remember, and so has been exchanging jewellery. If you have ever wondered why people exchange jewellery, well here's an explanation. In olden times, people considered jewellery to be an asset and kept it as an investment, exchanging it only at the time of need. As life progressed, people started trading jewellery not only for money but also to buy new pieces of jewellery, and therefore this wide model of exchanging never went away. Coming to the present context, the exchange model still exists, but has undergone many changes and is only benefitting the consumer. We spoke to some of the biggest names in the Indian jewellery industry about how beneficial exchanging jewellery is and here's what they had to say.
Customers get the best exchange value


According to Arun Narayan, VP – Category, Marketing & Retail, Tanishq, Titan Company Limited, exchange is one of the key Tanishq Promises that has built trust for the brand over these years. "We accept all old gold jewellery, assess purity and value using state-of-the-art Karatmeter before our skilled karigars melt it in customer's presence to ensure utmost transparency in the process. Further, our buying and selling gold rate being the same, customers get the best exchange value for their old gold at Tanishq. So, one can easily upgrade to Tanishq's new & exciting collections and get a fair valuation for their old gold by simply exchanging jewellery idling in the locker," says Narayan.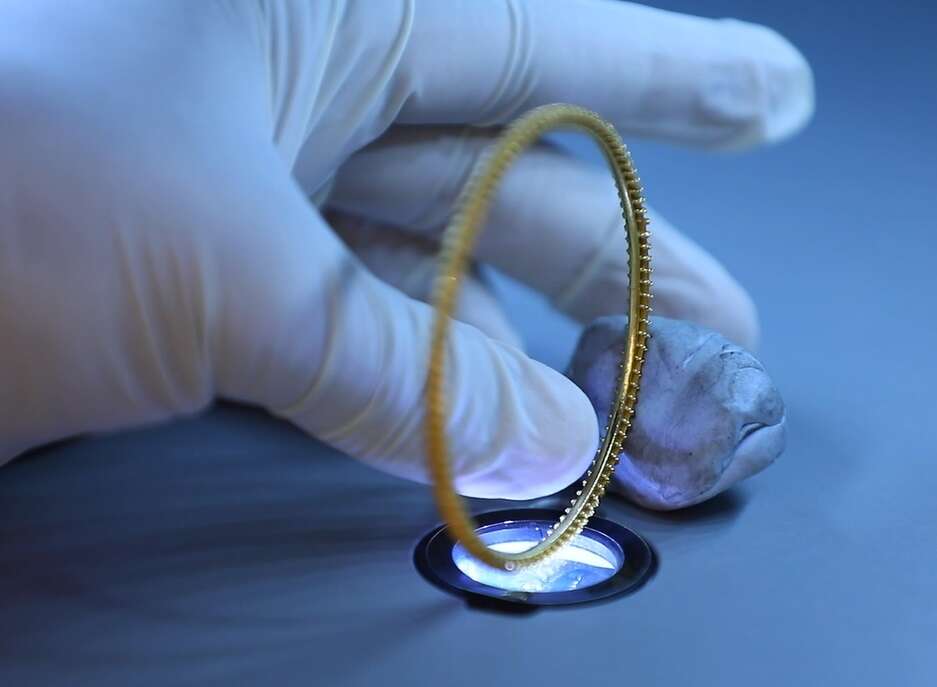 (Jewellery being tested for purity)
It's a transparent process

Well, it may sound complicated but it's a very transparent process. Suvankar Sen, CEO, Senco Gold and Diamonds feels that the exchange model has survived only because it's trustworthy.
"Customers can bring their old jewellery, get it checked on our computerized gold testing machine transparently, in front of their eyes and determine the purity and get it exchanged accordingly after necessary cost of conversion. As designs and trends keep changing and jewellery gets passed from one generation to another, exchange of jewellery comprises almost 15-20 percent of total transactions," explains Sen.



Things to remember


At C. Krishniah Chetty Group of Jewellers, 30% of their annual business comprises barter or exchange of used jewellery for new. We reached out to the jewellery specialists to gather some important notes about exchanging jewellery in India.
1. Well made jewellery gets a good price – Jewellery is purchased for a lifetime, we are saying so because well made jewellery lasts centuries. With time the value appreciates. However, the pieces need to be well-crafted, designed to be timeless, or made with a meaning, a sentiment, a landmark in life, or should be simply an outstanding piece of art. Such pieces are worthy of purchase, holding on to and can even be auctioned for high prices.

2. Mass produced, simply stamped or hastily produced pieces should be traded in quickly as their charm fades with time.
People exchange jewellery for various reasons – they like a new design, they do not use the jewellery any more, it's inherited jewellery, jewellery received as gifts, jewellery chosen by someone else, and damaged or broken beyond repair. But the wider picture suggests that jewellers and governments love this free flow of gold into their businesses and the economies because it helps supply for jewellers and saves import costs for governments that do not produce gold, or import all their gold.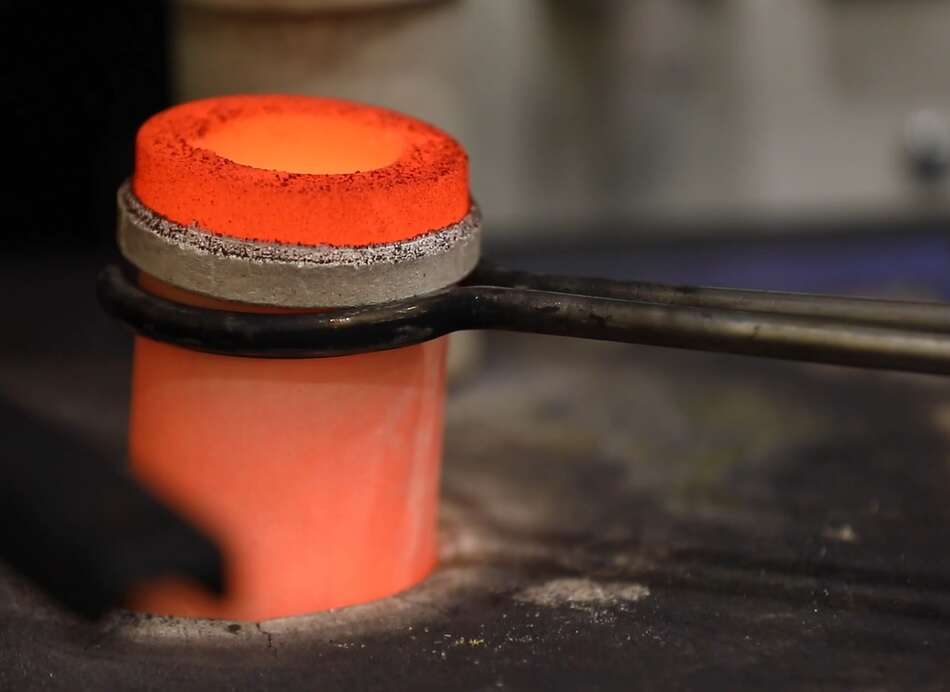 (Gold being melted)


The risk factor!
Now what are the risks of gold barter or exchange? There is a small cost attached to any exchange. Fine jewellers like C. Krishniah Chetty and other organised Indian jewellers take pains to ensure the cost of exchange is kept to the lowest. However, there is a small cost consumers do lose at times.
For example in the case of gemstones, the value of the gemstones could see either an appreciation (if the gems are investment grade like fine rubies emeralds or rare gemstones. Other gems of commercial grades will see a great depreciation to account for breakages, discolourages, or plain non-trade ability. Such costs could reduce the exchange value. However that may be a marginal cost considering the value received by the owner for use and leisure. Well, all things in life cannot be equated in monetary terms, right?
Remember to choose the pieces of jewellery wisely. Long lasting well-crafted pieces will be more tempting not to trade. Jewellers like C. Krishniah Chetty even dissuade their clients trading fine pieces if they believe they should not be smelted or 'scrapped'. Some pieces, if true heirloom grade, with life stories attached, are put into their Estate Collection or their Pre-Owned Collections. The values they give for Estate of Pre-owned is higher and also the price sold at is lower than new jewellery.
Don't forget to exchange wisely. Choose who you exchange with. And explore options to resell, evaluate and may be even gift to someone you love. A jewel is forever. Nothing makes a commitment more than a fine piece of jewellery, however small.