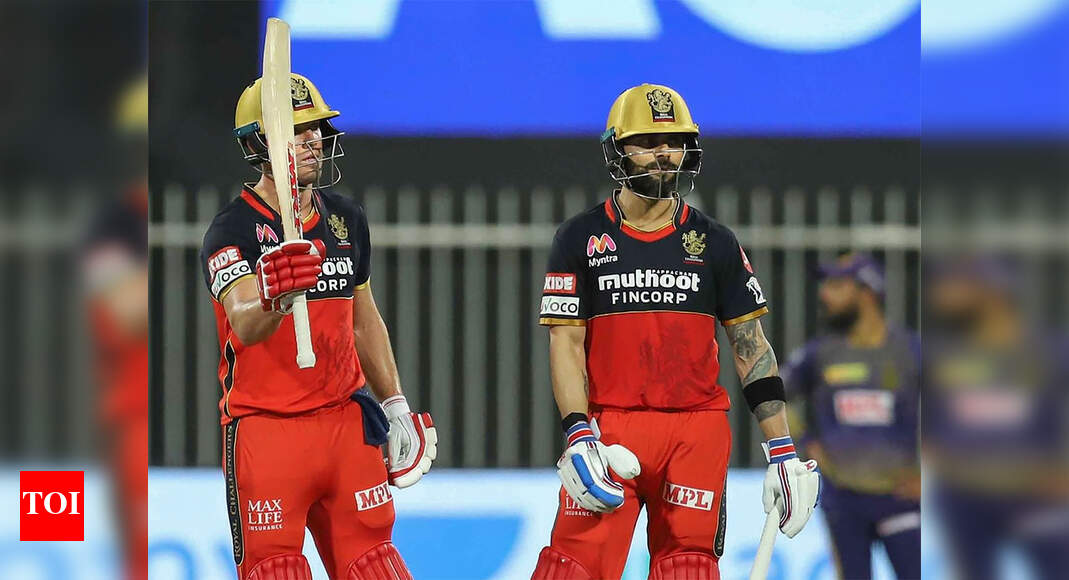 NEW DELHI: Elite athletes have always been very particular about their health and fitness. During the times of
Covid-19
, maintaining the highest standard of safety protocol while training or competing has been the top priority of sportspersons to remain infection-free. In the just-concluded Indian Premier League (
IPL
), Indian cricket team and Royal Challengers Bangalore (RCB) captain,
Virat Kohli
, kept himself safe from the virus by wearing a specially-designed, customised fitness tracker, which provided him the personalised and actionable feedback on key metrics like his heart rate variability, resting heart rate, respiratory rate and sleep staging.
Not only Kohli, his RCB teammates
AB de Villiers
,
Chris Morris
, Sam Billings, Umesh Yadav and a few other cricketers representing different franchises, wore this fitness tracker on their wrists during the course of the tournament to monitor their sleep cycle, recovery, strain and training activities vis-à-vis their respiratory rate measurement and heart rate variability.
The fitness tracker helped athletes monitor their respiratory rate on the app connected with the device and looked for any abnormal changes like a rise of two breaths per minute above normal baseline. Many people have often experienced an increase in respiratory rate prior to any other symptoms of the virus and, by wearing this tracker, athletes can review their biometric data and choose to take action like quarantine, seek medical attention, or get Covid-19 test done in case they feel any physical symptoms associated with the virus.
This tracker was launched for the first time in Indian sports through the IPL and the Boston-based company, which owns the product, will soon be making the tracker available in India through its local partner on a subscription basis. The target audience will be the elite athletes preparing for the Tokyo Olympics next year.
This fitness tracker helped the IPL cricketers stay infection-free by sending them the daily assessment report after monitoring their sleep pattern, respiratory and heart rate, muscle strain and training activities.
"The device recently released research into the relationship between respiratory rate and the virus. What stands out about respiratory rate compared to other metrics this fitness band tracks is that it's remarkably consistent and rarely changes from night to night. However, when it does change significantly, it is usually a meaningful sign of overstress, illness, or another factor. It's the first wrist-worn wearable to have the accuracy of its respiratory rate measurements validated by a third-party, peer reviewed study. It gives members the power to understand their baseline metrics – a normal range for their respiratory rate and health," explained Raj Makhija, India partner and representative of the Boston-based company.
The same fitness tracker had saved the PGA Tour, Korn Ferry Tour and PGA Tour Champions events in June this year, when the golf tournaments had restarted after the coronavirus-induced break. Golfer Nick Watney was scheduled to participate in the RBC Heritage event in South Carolina and, one day, before heading for a training session at the course, he noticed a sudden spike in his respiratory rate on his device app. Watney experienced some deviation in his resting heart rate and decided to get himself tested despite showing no apparent symptoms associated with the virus.
Unfortunately, Watney tested positive and self-isolated himself while pulling out of the Tour. His positive test prompted the organisers to procure 1,000 devices for participating golfers and caddies.