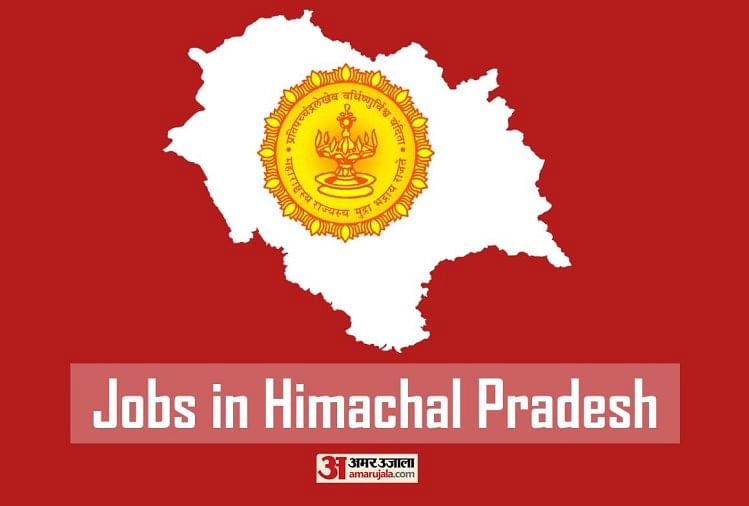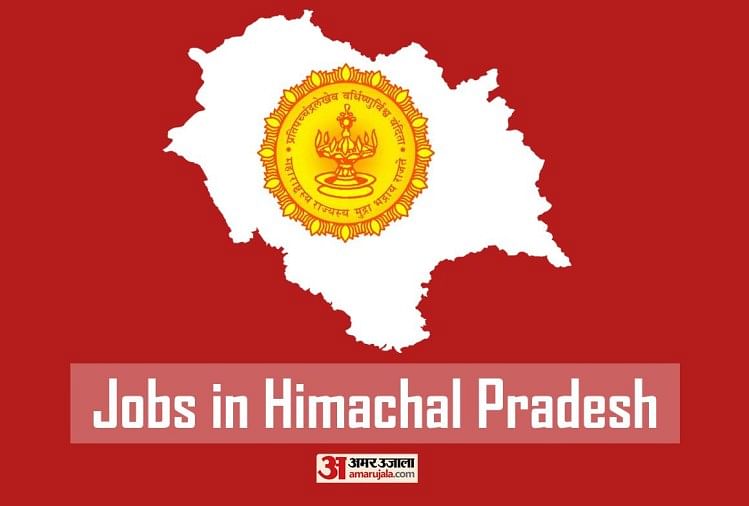 HPSSSB Junior Office Assistant Recruitment 2020
– PC : results.amarujala.com
The applications are invited by HPSSSB for the posts of 290 Junior Office Assistant, Staff Nurse & Various Vacancies. 10th, 12th, Diploma, Graduate pass candidates can apply before December 20, 2020. Selection will be based on Written Examination & Interview.
 
HPSSSB Junior Office Assistant Recruitment 2020 Details
                                 
Post:  Advertisement Designer 
No. of Vacancy: 01          
Pay Scale: 5910-20200/-
Post:  Artist        
No. of Vacancy: 06          
Pay Scale: 5910-20200/-
Post:  Mountaineering Supervisor           
No. of Vacancy: 01          
Pay Scale: 10300-34800/-
Post:  Trekking Guide    
No. of Vacancy: 01          
Pay Scale: 5910-20200/-
 
Post:  Mining Inspector
No. of Vacancy: 01          
Pay Scale: 5910-20200/-
 
Post:  Laboratory Technician      
No. of Vacancy: 04          
Pay Scale: 8710/-
 
Post:  Publicity Assistant Grade-II            
No. of Vacancy: 08          
Pay Scale: 5910-20200/-
 
Post:  Statistical Assistant            
No. of Vacancy: 06          
Pay Scale: 10300-34800/-
 
Post:  Senior Scientific/Technical Assistant           
No. of Vacancy: 05          
Pay Scale: 10300-34800/-
 
Post:  Data Entry Operator          
No. of Vacancy: 01          
Pay Scale: 5910-20200/-
 
Post:  Electrician (Technician)     
No. of Vacancy: 01          
Pay Scale: 5910-20200/-
 
Post:  Steno Typist          
No. of Vacancy: 11          
Pay Scale: 5910-20200/-
 
Post:  Assistant Chemist               
No. of Vacancy: 01          
Pay Scale: 5910-20200/-
 
Post:  Store Keeper        
No. of Vacancy: 07          
Pay Scale: 5910-20200/-
 
Post:  Havildar Instructor/Quarter Master Havildar          
No. of Vacancy: 08          
Pay Scale: 11310/-
 
Post:  Copy Holder          
No. of Vacancy: 01          
Pay Scale: 5910-20200/-
 
Post:  Laboratory Assistant (Biology & Serology)               
No. of Vacancy: 01          
Pay Scale: 5910-20200/-
 
Post:  Electrician              
No. of Vacancy: 01          
Pay Scale: 5910-20200/-
 
Post:  Petrol Pump Attendant   
No. of Vacancy: 03          
Pay Scale: 7810/-
 
Post:  Store Keeper        
No. of Vacancy: 07          
Pay Scale: 7810/-
 
Post:  Superintendent Grade-II
No. of Vacancy: 01          
Pay Scale: 15100/-
 
Post:  Press Duftry          
No. of Vacancy: 02          
Pay Scale: 5910-20200/-
 
Post:  Junior Engineer (Mechanical)        
No. of Vacancy: 15          
Pay Scale: 14100/-
 
Post:  Junior Engineer (Civil)       
No. of Vacancy: 24          
Pay Scale: 14100/-
 
Post:  Librarian 
No. of Vacancy: 01          
Pay Scale: 10300-34800/-
 
Post:  Investigator          
No. of Vacancy: 02          
Pay Scale: 5910-20200/-
 
Post:  Senior Assistant (Accounts)           
No. of Vacancy: 04          
Pay Scale: 10300-34800/-
 
Post:  Junior Office Assistant (Accounts)               
No. of Vacancy: 73          
Pay Scale: 5910-20200/-
 
Post:  Clerk        
No. of Vacancy: 19          
Pay Scale: 5910-20200/-
 
Post:  Statistical Assistant            
No. of Vacancy: 03          
Pay Scale: 10300-34800/-
 
Post:  Steno Typist          
No. of Vacancy: 04          
Pay Scale: 5910-20200/-
 
Post:  Ledger Keeper     
No. of Vacancy: 31          
Pay Scale: 7810/-
 
Post:  Steno Typist          
No. of Vacancy: 08          
Pay Scale: 5910-20200/-
 
Post:  Junior Office Assistant      
No. of Vacancy: 28          
Pay Scale: 10300-34800/-
 
HPSSSB Junior Office Assistant Recruitment 2020 Eligibility Criteria:
Advertisement Designer: Candidate must have done 10+2 from a recognized Board/ University and At least a one-year certificate course in Graphic Designing from any DOAEC (NIELIT) Accredited/ recognized institute. Should be familiar with commonly used Graphic Design programs such as Adobe Photoshop, Illustrator, Coral Draw, and Page Maker, etc.            
Age Limit: 18 to 45 years
 
Artist: Candidate must have a Matric or its equivalent from a recognized University or Board.
 
Mountaineering Supervisor: Candidate must have a Bachelor's Degree or its equivalent from a recognized Board or University. Certificate course in Basic, Advance, and Method of Instruction courses in mountaineering from recognized Institution of Mountaineering.
Trekking Guide: Candidate must have a Matric or its equivalent from a recognized Board /University. Should have done Basic and advance courses in Mountaineering from a recognized Institute.
 
Mining Inspector: Candidate must have a B.Sc. Degree in Science with Geology or its equivalent from a recognized University.
 
Laboratory Technician: Candidate must have done 10+2 with Science or its equivalent from a recognized Board of School Education/University. Should possess a Diploma in Medical Laboratory Technology from an Institution duly recognized by the HP/Central Government.
 
Publicity Assistant Grade-II: Candidate must have done Matric from a recognized Board of School Education. Two years National Council for Vocational Training (NCVT) Certificate in the trade of Electronics or Radio & T.V. from an Institution recognized by the Himachal Pradesh Government.
 
Statistical Assistant: Candidate must have done B.Com or B.Sc./BA with Economics/Mathematics/Statistics as one of the subjects or its equivalent from recognized University.
 
Senior Scientific/Technical Assistant: Master Degree in any branch of Science or M.Sc./MA (Geography with Remote Sensing and GIS specialization) from any recognized University Institution/Organization.
 
Application Fee: Pay the exam fee through Credit Card/Debit Card/ Net Banking.
General/EWS: 360/-      
General IRDP, PH, Ward of Freedom Fighter, Ward of Ex-Servicemen of HP: 120/-
SC of HP/ ST of HP/OBC of HP: 120/-
Female candidates, Ex-Servicemen / Blind of HP/ Visually Impaired of HP: No Fee
 
Starting Date of Online Application Submission: November 21, 2020
Last Date of Online Application Submission: December 20, 2020
 
How to Apply: Interested Candidates may apply at hpsssb.hp.gov.in/ from November 21, 2020, to December 20, 2020.
 
Job Location: Himachal Pradesh
 
HPSSSB Junior Office Assistant Recruitment 2020 Selection Process: Selection will be based on Written Examination & Interview.
 
HPSSSB Junior Office Assistant Recruitment 2020 Notification: hpsssb.hp.gov.in/Notification