Meeting of farmer leaders and central ministers on farm laws fail to bring any result, blockade of railway tracks to continue in Punjab | India News – Times of India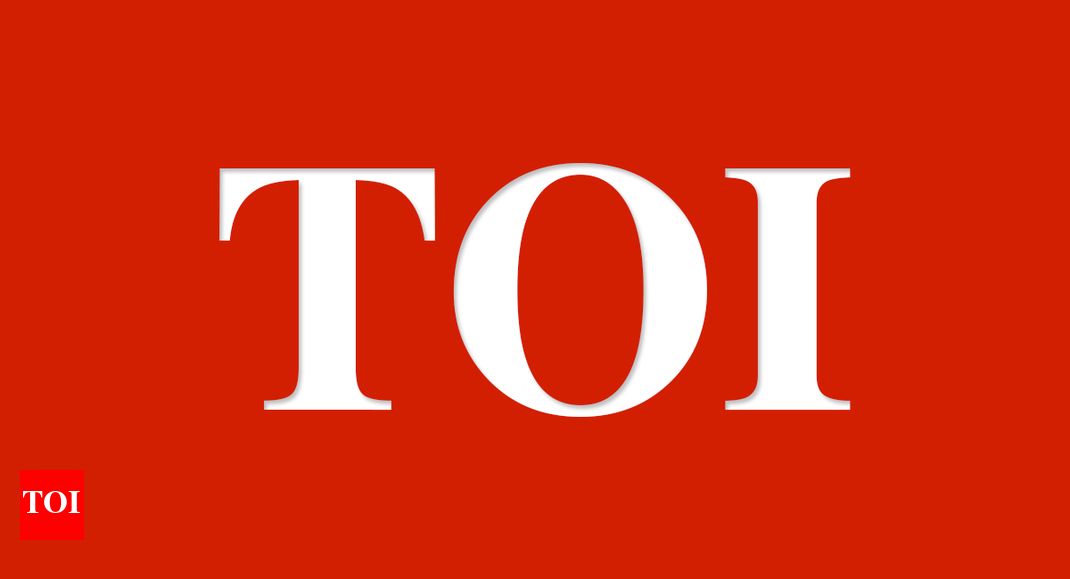 NEW DELHI: Meeting of Punjab's farmer representatives with Union ministers,
Narendra Singh Tomar
and
Piyush Goyal
, here on Friday did not yield any result with both the sides sticking to their respective points on newly enacted
central farm laws
. On a positive note, they, however, agreed to hold further discussions on farmers' demands.
Till then, the farmers would continue with their protests, including blockade of railway tracks in Punjab, demanding repeal of central farm laws. They insisted on their plan to hold a protest march to Delhi on November 26-27 if their demands, including an assurance to ensure legal guarantee to the minimum support price (MSP), were not met.
"Discussions were held in a very cordial atmosphere. Certainly, there were differences between their views and the government's stands. But, the discussions will go on," said Tomar after the seven-hour long meeting.
The farmer leaders wanted services of goods trains to resume as Punjab was suffering due to the blockade. The ministers, however, told them that the Centre was keen to start both passenger and goods trains to the state. Train services to the state remain suspended due to the farmers' agitation.
"The meeting ended without any result. However, the agriculture minister's decision to continue with the dialogue with farmers' representatives is a positive sign. We could present our viewpoints and demands in detail. Ministers listened to us patiently," said Darshan Pal, Punjab president of the Krantikari Kisan Union (KKU), who attended the meeting along with representatives of 30 farmers' Union.
Farmer leaders are expected to take a call on their next course of action, including on allowing passenger trains to operate in Punjab, in their meeting in Chandigarh on November 18. They said the central government assured them that it would consider setting up a joint panel, comprising government and farmers Union representatives, to look into their demands.
The farmer representatives during the meeting at Vigyan Bhawan also raised their concerns over the power of the newly constituted Commission on air quality to put farmers in jail and impose heavy penalty on them for stubble burning. They said such a move was quite unjustified at a time when there was no economically viable solution available to them to handle paddy straw.
On the farmers' major concerns over the fate of the MSP under new farm laws, Union ministers assured the farmer leaders that the procurement of farm produce on MSP and the 'Mandi' system will continue as before.
The agriculture ministry
officials during the meeting made a detailed presentation on the farm laws and associated Agri reform measures, and explained how the new Farm Act would encourage 'Mandis' to provide better services to the farmers.
"It was assured that the government of India is always committed to protect the interest of farmers and is always open for discussions for the welfare of farmers. The talks were held in a cordial atmosphere and both sides agreed to continue to hold further discussions," said a statement from the agriculture ministry.
Referring to the meeting, the All India Kisan Sangharsh Coordination Committee (AIKSCC), an umbrella organisation of over 200 farmer groups in the country, said, "The government did not commit to taking back its black laws or bring in a legally guaranteed MSP regime for all farmers and all agricultural produce, and did not have any proactive or constructive responses to the issues raised by farm leaders on this front."
The Committee condemned the central government for its refusal to budge from "its punitive measures against Punjab", and demanded that the railway ministry run goods trains immediately, and "stop the vindictive move of economic blockade of the state".
Besides Tomar and Goyal, minister of state for commerce and industries, Som Prakash, and officials of Punjab government also attended the meeting which was the Centre's second such effort to bring protesting farmers on table to allay their concerns over the new farm laws.
The first such meeting was held on October 14. Representatives of 29 farmers' organisations from Punjab had, however, then walked out from the meeting, chaired by Union agriculture secretary Sanjay Agarwal, citing agriculture minister's absence. They had then held a position that there was no point discussing the issue with the secretary as he did not have authority to take decisions on their demands.