Posters calling for a 'rape-free India' appear in London Tube stations | India News – Times of India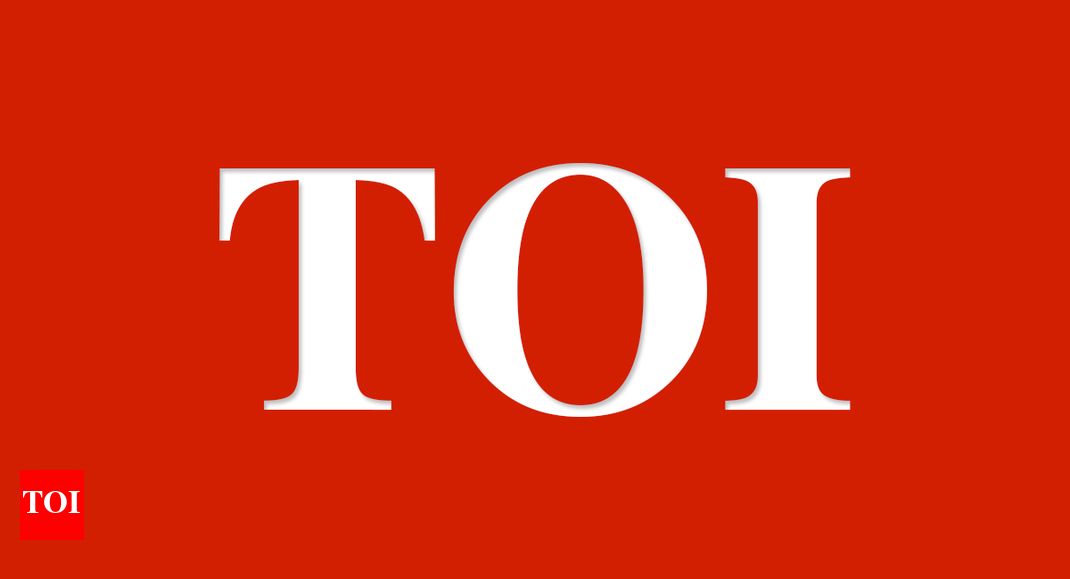 LONDON: Six-metre-long adverts saying "Indians in UK stand in solidarity with rape victims", pointing to the website rapefreeindia.com with an image of of a teddy bear and broken gold bangles, appeared in three London Underground stations on Monday.
The website encourages readers to put a digital white ribbon with "Rape Free India" in red letters as their social media profile picture from November 22 to mark White Ribbon Day on November 25, a global day campaigning for an end to male violence against women.
The adverts at Chalk Farm, Regent's Park and Kennington tube stations will remain up for one month and were crowdfunded by a group of professional Indian-origin mothers in Britain who say they have never met each other in real life but who discovered each other on
Facebook
as they were all posting similar comments of disgust on posts about rapes and gang rapes in India.
They crowdfunded £2,101 (Rs 2 lakh) from PIOs in different Facebook groups to pay for the campaign and designed the adverts themselves, with the bangles and teddy representing the rape of girls and children.
The women say they were all disturbed by the plethora of recent gang rapes in India, such as the six-year-old girl gang-raped and killed in Kanpur on Sunday.
From different religions, they were all born and raised in India and moved to the UK as adults. Inspired by a van with digital images of deceased actor
Sushant Singh Rajput
going round London, they came up with this idea.
The women, who do not wish to be identified, told TOI on a Zoom call they want the campaign to "stir" something inside other PIOs here and for them to register on their website. Once enough people are on board, they hope to start a programme to educate teenage boys in India as once they have grown up "it is too late".
"Our final aim is to do work in India to see it doesn't continue to happen and make sure the next generation is better educated. It should happen in schools and we could see education camps as we don't know how many attend schools," one, a mother of two originally from Delhi, said.
The women were delighted when the posters went up but were mortified when, within hours, they were getting trolled on social media and accused of defaming India.
"We were inspired by the overwhelming response for the SSR case and we expected the same overwhelming response to stand in solidarity with rape victims," another one of the organisers, who came to Britain from Bengaluru, said. They said the police did not do their job there and "why was that not shaming India, and this is?" She said the thinking of the trolls was "regressive".
"We need to show outrage when rape happens. What's the point of stopping someone speaking about it?" She said they know rape is a "generic problem" but since they are from India "obviously we are speaking on India." "We do not want India to be known for this," she said.
The women said they deliberately did the campaign in London to get international exposure.
Mumbai author Sohaila Abdulali and Tara Kaushal, who penned "Why Men Rape", have endorsed their campaign.
A spokesman for British Indians Voice, a diaspora group, said the members of his group were furious with the campaign. "Rather than spending so much money on criticising what is happening in India in the UK, why don't they use that money to safeguard the rape victims? If there is a conflict in your home, you don't go out and showcase it on the street. We all know the facts from the news but this is not the right way. We don't hold a protest in Mumbai about what is happening in London."
Nandini Singh who heads social media at Reach India (UK), said: "India has one of the lowest rape rates of incidents per 100,000 people of any country. Why pick on India when we have the grooming of girls as young as 11 taking place here in the UK? The convicts are hanged in India. How many have been hanged in the UK? Look at the knife crime statistics in London."
But one of the campaign organisers, originally from Mumbai, said: "We are apolitical, it is crowdfunded from the public and we have not received any other funds." She said she was ashamed when non-Indians asked her about gang rapes in India. "I want my country to be known as one of the safest for women," she said.
A Transport for London spokesperson said TfL said had received no complaints about the campaign, nor had its advertising partner. "This advertising campaign is compliant with our advertising policy," TfL said.