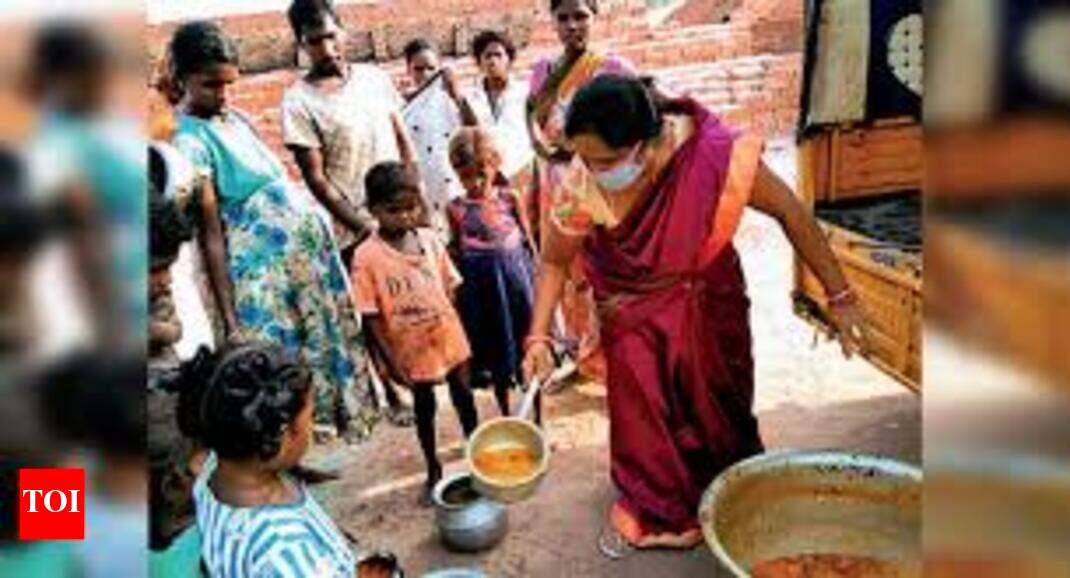 NEW DELHI: Observing that it is a statutory obligation of governments to provide
nutritional support
to
children
and
pregnant women
belonging to the poor sections of society, the
Supreme Court
on Wednesday directed all states and UTs to take a decision to open by end of this month all
anganwadi
centres outside covid containment zone.
A three-judge bench of Justices
Ashok Bhushan
, Subhash Reddy and M R Shah directed all states to ensure that nutritional standards as provided in
National Food Security Act
is fulfilled by providing nutritional support to pregnant women, lactating mothers and to children who suffer from malnutrition. The centres were shut down in view of the outbreak of the pandemic.
Times View
The coronavirus had forced the government to close anganwadi centres, the fundamental building block of healthcare in India. Millions, especially the deprived, depend on them. With Covid-19 relatively under control and the vaccinations set to begin in a few days, it is high time that they reopen.
"Government has a constitutional obligation to preserve human life. Good health of its citizens is its primary duty. International covenants also aim at highest attainable standards of physical and mental health. This is in interest of social justice. Inadequate supply of nutritious food to the citizens, more particularly to the children and the women shall affect their health," the bench said.
The court said that children must be provided with nutritious food and anganwadi schemes must be made operative as soon as possible.
"Children are the next generation and therefore unless and until the children and the women have the nutritious food, it will affect the next generation and ultimately the country as a whole. No one can doubt that children are the future of our country and if there is some stinginess in providing them with adequate nutrition, the country as a whole is deprived in future of taking the benefit of their potential," it said.