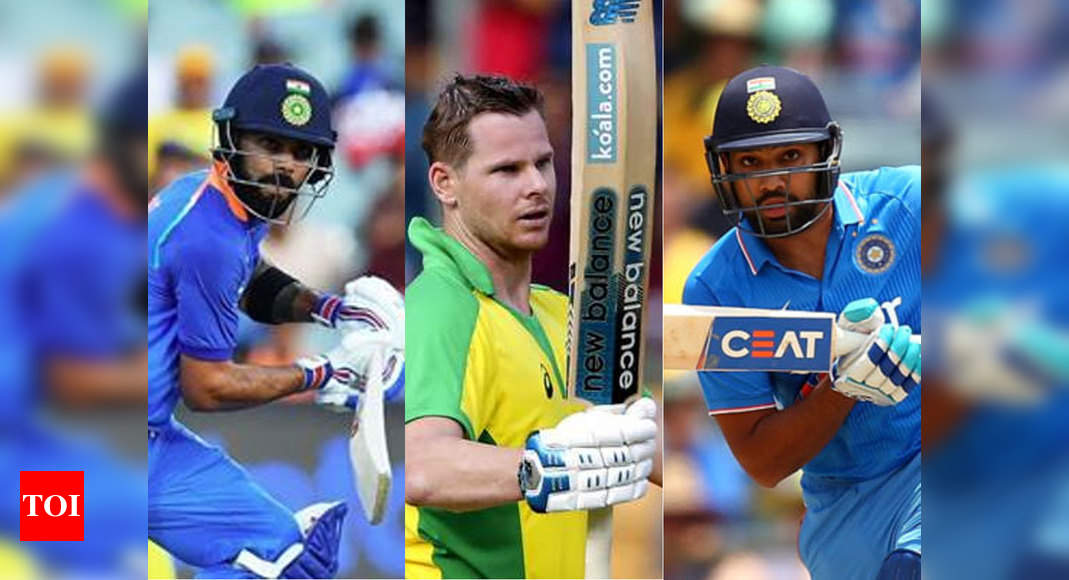 NEW DELHI: After the highs of the 2018-2019 tour Down Under, when they didn't lose a single series in all three formats and won the Test and ODI series, Team India is back in Australia in a bid to replicate the success they achieved last time around. Once again, two of the best teams in world cricket are all set for high-octane action featuring 3 One-day Internationals, 3 T20 Internationals and 4 Tests.
The India-Australia rivalry in the recent past has been showcased at an unprecedented level. Gone are those days when visiting teams just had no answers on Australian soil. With world-class batsmen and bowlers on both sides, the contest has been a fascinating one to watch.
And as the dates for the ODIs draw closer (first ODI on November 27), both teams are in full swing, leaving no stones unturned to put up their best performance.
In the bilateral ODI series played in Australia in 2016, the Aussies dominated completely, winning the 5 match series 4-1. The Men in blue bounced back hard in the next bilateral ODI series played Down Under in 2019, winning the 3 match series 2-1 for their first ever bilateral ODI series win on Australian soil.
TimesofIndia.com today takes a look at the batsmen who scored the most runs combined in the last two ODI bilateral series that were played Down Under in 2016 and 2019 between the Men in blue and the Men in yellow. Interestingly, three of the top 5 run getters in these two series combined are Indians:
Rohit Sharma
(India) – 626 runs in 8 matches (3 centuries; 1 half century)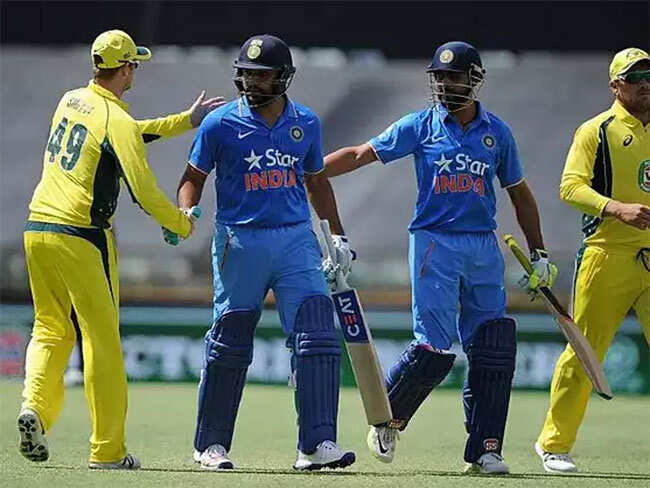 Currently recovering from a hamstring injury, dynamic opener Rohit Sharma unfortunately will not be a part of Team India for the upcoming limited-over series and doubts still linger over his inclusion in the team for the Tests. One statistic that shows just how much he will be missed in the ODI series this time around is the fact that the 'Hitman' is the top run-getter when it comes to India vs Australia ODI bilateral series in Australia over the last two series in 2016 and 2019. In the last two ODI series that India played in Australia, Rohit scored heavily against the Aussies, accumulating 626 runs in 8 matches — the highest among batsmen from either team. With three hundreds and a fifty to his name in those 8 matches, Rohit scored at a tremendous average of over 89. Rohit's highest score against Australia in Australia in an ODI is 171*, which he smacked in the first ODI of the 2016 tour in Perth — the highest score by a batsman from either side in the series. Australia has been a happy hunting ground for Rohit, but sadly for India, the 33-year-old this time will not be featuring in the white-ball format due to injury troubles.
Virat Kohli (India) – 534 runs in 8 matches (3 centuries; two half centuries)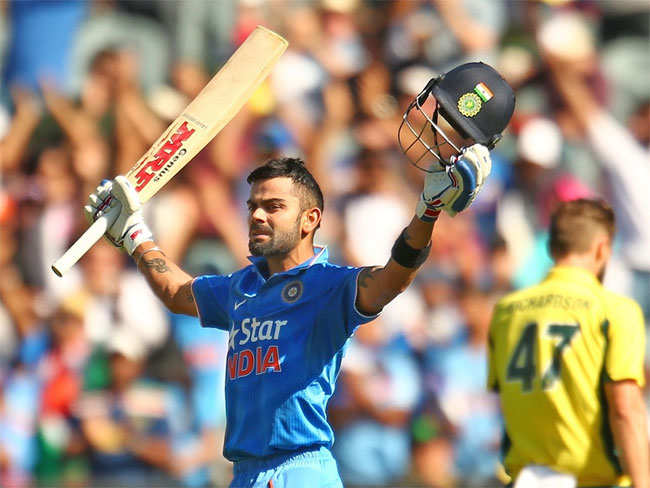 One of the favorite opposition teams in the cricket circuit for Virat Kohli has been Australia. And when it comes to Kohli's performance Down Under, the 32-year-old takes his game a notch higher. The last two ODI series have been pretty successful for Kohli as well. The Indian skipper has scored 534 runs in the last 8 ODIs in Australia (2016 and 2019 series combined). With an impressive average of over 66, Kohli also has 3 hundreds and two fifties to his name in the ODIs in Australia in those bilateral series. In the 2016 ODI series, India were humiliated 4-1 by the Aussies, but one of the silver linings for the visitors was the performance of Kohli. Even though India lost that series badly, Kohli still managed a couple of tons and 2 fifties. The last time around in 2019, Kohli once again showed his class in the 3-match series, leading his troops from the front to register the first-ever bilateral ODI series win for India in Australia. Once again Kohli will be up for the challenge against a heavy Australian pace attack and look to lead his team from the front and provide a winning start and much needed momentum for the almost 2-month long tour.
Shaun Marsh (Australia) – 364 runs in 6 matches (one century; three half centuries)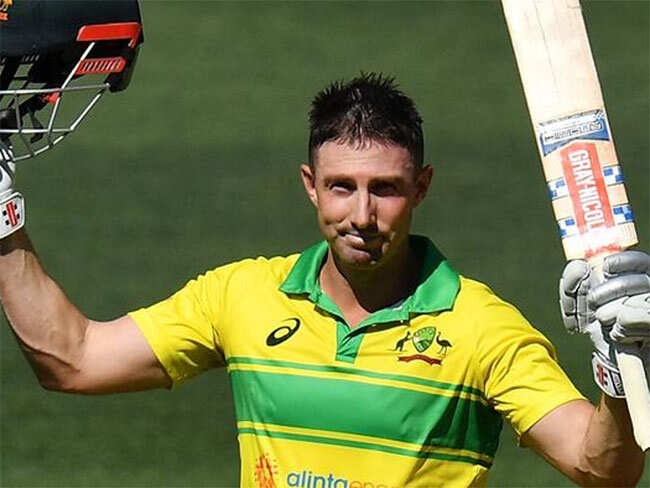 Stylish left-hander Shaun Marsh might not have been in the reckoning in the Australian team for over a year now, but the 37-year-old still is the top run-scorer from the Australian side against India in the two bilateral series played Down Under combined in 2016 and 2019. Marsh has a combined 364 runs under his belt in 6 games. A hundred and three fifties in the six matches helped Marsh accumulate those runs at an average of over 60.
Shikhar Dhawan (India) – 342 runs in 8 matches (one century; two half centuries)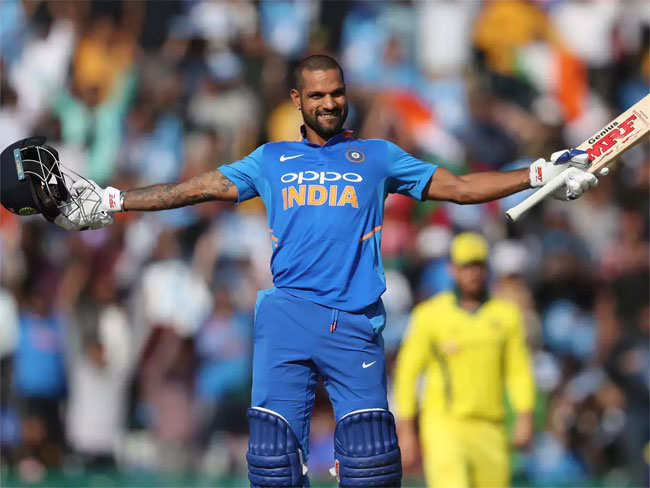 When it comes to performing in Australia, Shikhar Dhawan too has been absolutely brilliant. The Indian opener has consistently been scoring runs for his team Down Under, be it in bilateral series or in ICC tournaments. In the last two ODI bilateral series Dhawan played in Australia (2016 & 2019), the left-hander scored 342 runs in 8 games. Opening the batting, Dhawan has always enjoyed the bouncy tracks of Australia and has brilliantly used it to his advantage. With a ton and two fifties to his name, Dhawan has scored runs at an average of 42.75 in Australia in those two ODI series. Finishing as the second highest scorer in the recently concluded IPL, Dhawan has tremendous form under his belt and will look to use it and help India replicate the success of their last tour.
Steve Smith (Australia) – 315 runs in 5 matches (one century; one half century)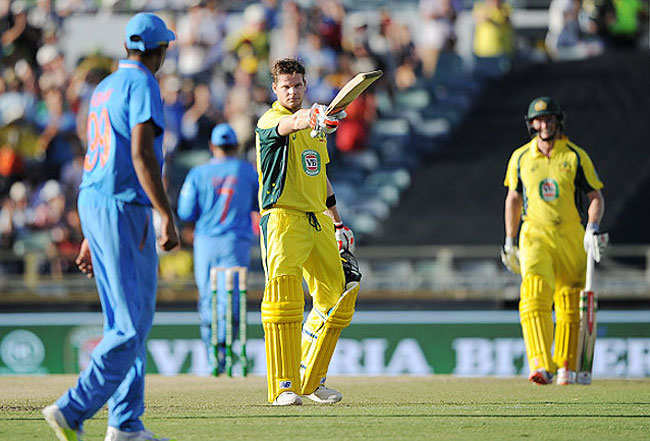 In the absence of their ace player Steve Smith, a depleted Australia lost the ODI series 1-2 the last time India were in their backyard. Missing out the 2019 series due to a ban, Smith will be hungrier than ever to avenge that defeat for his team. Smith has been one of Australia's trump cards and when it comes to performing against tough opponents like India, the 31-year-old has always taken the challenge head-on. During the 2016 Indian visit, Smith scored heavily accumulating 315 runs in 5 matches, which also included a sensational 149 in the first ODI in Perth. Smith, so far has a hundred and a fifty to his name against India in the two bilateral series played Down Under in 2016 and 2019. Runs for Smith have come at an average of over 63. Missing out the last time, Smith like his teammate David Warner is raring to go against a quality Indian bowling attack. A strong performance from Smith in the ODIs will not only help Australia set the tone in the limited overs series, but will also be crucial for him to get back into the groove ahead of the much-anticipated Test series. Smith in fact was recently quoted as saying that he has found his lost touch after a well below par outing for the Rajasthan Royals in the IPL