Use of PM's photo on petrol pump hoardings violates poll code, should be removed: ECI official | India News – Times of India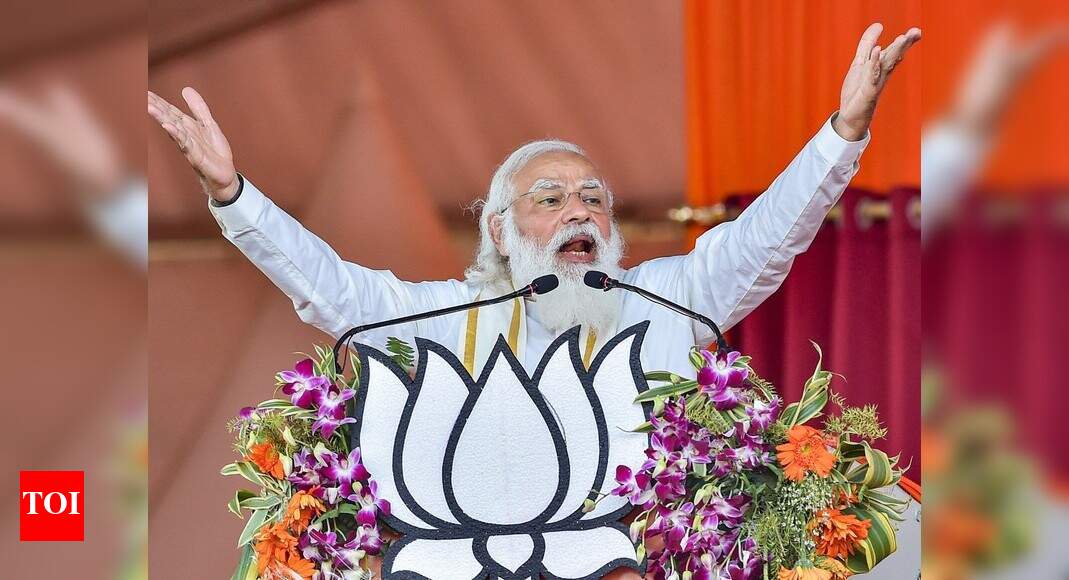 NEW DELHI: The Election Commission of India has directed petrol pump dealers and other agencies in poll-bound states to remove hoardings carrying photographs of PM Modi within 72 hours, according to an official.
"The use of the prime minister's photograph in such hoardings violates the Model Code of Conduct (MCC)," the official of the West Bengal Chief Electoral Officer (CEO) said.
Trinamool Congress (TMC) leader and state minister Firhad Hakim had earlier today petitioned the EC against use of PM's photo in hoardings and also on Covid vaccination certificates.
The ruling party in West Bengal had called it a "blatant misuse of official machinery".
"Prime Minister Narendra Modi happens to be the star campaigner of the BJP in this assembly elections. As a politician, he is seeking support for his party during rallies. In this situation, using his photo in vaccination certificates is akin to influencing voters and violates the model code of conduct," the Trinamool had said in its plea.
However, West Bengal BJP chief had dismissed the Trinamool charges as "baseless".
"If a government project starts before the declaration of an election, it may continue in the same form. At petrol pumps, hoardings are advertising several welfare projects of the Centre. These are put up on private land," Ghosh had claimed.
Mamata Banerjee's Trinamool Congress is locked in a fierce electoral battle with the BJP in West Bengal.
The BJP has gone all out to dethrone Mamata from the CM's chair in the upcoming assembly polls.
(With agency inputs)